Craft volunteers at our London workshop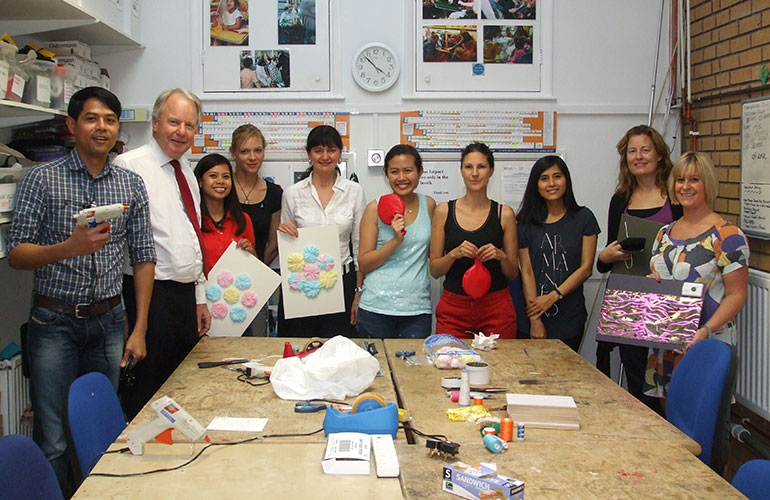 Based near Vauxhall and Battersea in London, Bag Books has a busy vibrant workshop where the books are made. Supported by our skilled craft artists, volunteers assist with a wide range of craft based tasks working with wood, plastic, card and fabric.
We are always on the lookout for new volunteers to join us in the workshop. Reasonable travel and subsistence expenses are covered and we sometimes have delicious homemade cakes!
If you are interested in volunteering in our workshop, please contact Christie Monahan, Volunteer Co-ordinator, email: christie@bagbooks.org