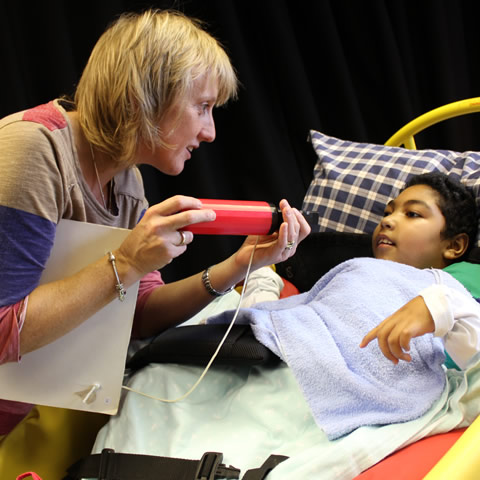 Product: A day of multi-sensory storytelling
---
Price: £300
A day of multi-sensory storytelling from one of our team of ten Storyteller/Trainers based across the UK.
A typical day comprises five 45 minute multi-sensory storytelling sessions. Each session will normally include three stories. We recommend a maximum of six-eight participants per session. Stories will be selected to match the age and ability level of the participants but we can include specific titles on request.
The price includes a round-trip for the Storyteller/Trainer of up to 100 miles. Any additional mileage will be chargeable at 45p per mile.

---
---
Terms and Conditions
Our UK prices are heavily subsidised through UK fundraising and typically reflect under half of our actual production costs. For non-UK prices and shipping costs, please e-mail us office@bagbooks.org.
Our multi-sensory books are hand-made to order so please allow up to 6 weeks for delivery.
We are able to issue pro-forma invoices should this help with budgets. All our multi-sensory books and the DVD are subject to VAT at the Standard Rate. However, purchasers of multi-sensory books for use by a named individual may be entitled to claim a VAT exemption – please ask us for a declaration form or download it from www.bagbooks.org/pdfs/VATform.pdf and send it in with this order.