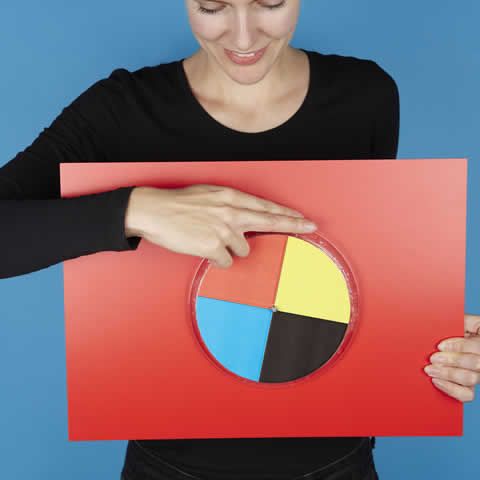 Item: A Little Bit of Magic
---
A story for Children and Teenagers. Storyboards also available in Welsh.
Alice and Josiah have great fun with their Aunt in the park when suddenly Josiah trips over and lies very still.Fortunately he is not hurt but has spied a tiny hedgehog which joins them for tea.
---
Contents
gate latch / hinged wood with handle / two chains / spinning coloured circle / foam rubber / half a scrubbing brush and two plastic eyes / baby food tin and spoon / plastic plate.
Information for Teachers
Our classic books have a number of common curriculum elements.
In addition, this particular story has the following elements:
Science: Animals including humans
Geography - former P6
---
Terms and Conditions
Our UK prices are heavily subsidised through UK fundraising and typically reflect under half of our actual production costs. For non-UK prices and shipping costs, please e-mail us office@bagbooks.org.
Our multi-sensory books are hand-made to order so please allow up to 6 weeks for delivery.
We are able to issue pro-forma invoices should this help with budgets. All our multi-sensory books and the DVD are subject to VAT at the Standard Rate. However, purchasers of multi-sensory books for use by a named individual may be entitled to claim a VAT exemption – please ask us for a declaration form or download it from www.bagbooks.org/pdfs/VATform.pdf and send it in with this order.